HELLO AND WELCOME TO OUR HIVE!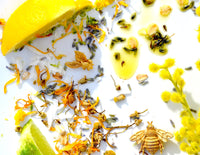 Always Bee Healthy
All of our products are free of: harmful chemicals, preservatives, toxins, synthetic fragrances, colorants/dyes, sulfates, parabens and more.  We believe in using simple, pure, raw, and un-refined ingredients. 
2022 Farmers Markets
Nolensville Winter Farmers Market
@ the Mill Creek Church of Christ: 7260 Nolensville Road
Saturdays: 9am-12pm
Nolensville Spring/Summer Farmers Market
7248 Nolensville Rd, Nolensville, TN 37135
Saturdays: 8am - 12pm
2022 Farmers Markets
Thompson's Station Farmers Markets
@ the Homestead Manor: 4683 Columbia Pike, Thompson's Station, TN 37179
Tuesdays (May-October): 4pm-7pm
2022 Sales & Craft Shows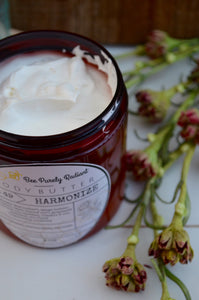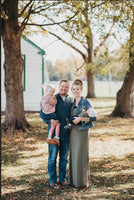 About Us
Greetings!  Our names are Jessica and Trever Calvert and we are the proud owners of Bee Purely Radiant!  We operate our business from our home in Summertown, TN with our little bumblebees, Arleigh and Emerson and dog, Max. Bee Purely Radiant was inspired by a devotion to a healthy and clean lifestyle and a deep desire to provide products derived from pure and natural sources.  Our passion is to share the message about the importance of nurturing the body with ingredients designed by nature itself.  The goal of our business is to provide you with a selection of the purest products that will inspire you to live a more radiant life! 
Testimonials
"The sweet orange lip balm is by far the best I've ever used!  It goes on silky smooth and lasts for hours.  I love that it's organically made without harsh chemicals that dry out your lips.  I can't wait to try all of the different flavors!  My kids love it too!"

Shelley C. Nashville, TN
"I have very sensitive skin and am often reluctant to try new products.  A friend gave me the peppermint lip balm, and I am hooked!  It's long-lasting and soothes my dry lips without leaving a residue.  I am excited to try other natural products."

Sharon B. Cincinnati, OH
"I absolutely love the germ fighting hand sanitizer and when I used it with my grandchildren and daughter, they loved the smell, so I bought them some as well. Thank you for making such great products!!"

Gloria B. Spokane, WA
"I just wanted to let you know what a difference your products have made in my life. It has helped my skin with dry spots, fine lines, uneven skin tone and overall texture, when no other products I tried worked. I have converted my sister as well as she deals with similar issues. Your facial moisturizer is an ABSOLUTE FAVE and one I make sure I NEVER run out of!"

Heather M. Nashville, TN
"I absolutely LOVE the Rose and Chamomile Under-Eye Serum! I've just gone back to work after baby #3 and my tired eyes needed some serious help. I cannot believe what a difference this has made. I highly recommend it!"

Ashley J. Springfield, OH
Contact Us!
Email: beepurelyradiant@gmail.com
Follow us on Instagram @beepurelyradiant